This article remembers those wrestlers we tragically lost in the ring…
Outsiders will often label professional wrestling as 'fake'. While it's true that the punches and kicks don't normally connect, it is still an incredibly high risk profession. It takes a tremendous toll on a person's body, and unfortunately, nobody has yet discovered a method of faking gravity. Every bump on the canvas that you see, and every thud on the canvas that you hear, is real. It has been estimated by doctors that each 'regular' bump that a wrestler takes (that is to say, from a standing position to the floor, as opposed to a manoeuvre executed from the top rope) is the equivalent of being involved in a car accident at 20mph.
As well as impacting the body itself, a lot of these bumps can impact the brain as well. The head was not designed to be snapped back and forth suddenly: it causes the brain to rattle inside the skull and can cause all manner of problems, as this article will show. While a boxer may be more at risk of this, a boxer fights maybe two or three times a year. A professional wrestler will compete anywhere between 100-300 times a year, depending on their situation.
Of course, things have changed these days, and with far greater awareness of health & safety and medical emergency handling, such deaths are, hopefully, less common. Jerry Lawler's brush with death live on Raw in 2012 is proof of this. If Lawler had been at home, or wrestling on a smaller, independent show, then it is likely that he would have passed away on that day.
The following 13 people from around the world, listed alphabetically, were not so lucky. They all died in the ring, testament to the dangers of wrestling and the fact that every time a wrestler steps into the ring, they are putting their lives on the line in the name of entertaining the fans who have paid to watch them.
13. Gary Albright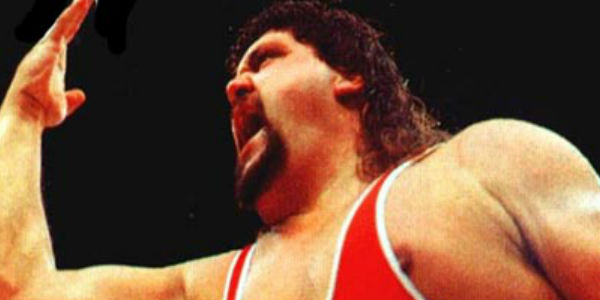 Gary Albright was a beast of a man. Standing 6'3″ and weighing in at 350 lbs (25 stone), he won many accolades as an amateur wrestler. Starting as a college wrestler, he won state, national and then world championships in the early 1980s. After graduating from university, he begun training in professional wrestling, With such legends as Lou Thesz and Billy Robinson training him, it was no surprise that he turned out to be a solid pro, with a realistic as opposed to showy style. His first major promotion was Stu Hart's Stampede Wrestling in Canada, where he became a tag team champion with Makhan Singh (Mike Shaw, aka Bastion Booger). They defeated no less of a team than The British Bulldogs to win the titles.
However, with a style developed by training with Thesz and Robinson, Albright eventually found his true calling: a career in Japan. The UWFI had started up and Albright arrived there in 1991. Their style was very different from western pro wrestling, presenting the matches as legitimate fights, which emphasised strikes and submissions. Albright won his first match by knockout in seven minutes. The UWFI style was made for Albright, with his fearsome size and amateur credentials. Unlike western wrestling, Albright did not need to be a showman. He just wrestled. After UWFI folded, Albright moved to All Japan Pro Wrestling, where he made one unsuccessful challenge to Mitsuharu Misawa's Triple Crown championship in 1996.
Away from the ring, Albright married Monica Anoa'i, the daughter of Afa Anoa'i of the Hall of Fame tag team, the Wild Samoans. As Japanese wrestling operated on a touring schedule, between tours, Albright would wrestle for Afa's WXW promotion based out of Allentown, Pennsylvania. On January 7th 2000, Albright was facing local wrestler Lucifer Grimm. During the match, Grimm hit an Ace Crusher (RKO) on Albright, however Albright did not get up. Knowing that he was supposed to lose the match, Grimm rolled Albright on top of him and instructed the referee to count to three to end the match. Medics and wrestlers hit the ring in a desperate attempt to resuscitate Albright in front of stunned fans, but it was unsuccessful. He had died in the ring at the age of just 36. The rest of the show was understandably cancelled. A post mortem determined that Albright had died of a heart attack, having had an enlarged heart and blockage of several coronary arteries. He also had undiagnosed diabetes.
In April of that year, WXW held a Gary Albright Memorial Show in Allentown, which I was fortunate enough to attend live. Such was the high regard that Albright was held in that wrestlers from WWF, ECW and All Japan all arrived to compete in Albright's memory, with the highlight for me being a classic encounter between Eddie Guerrero and Chris Jericho.
12. Kevin Cawley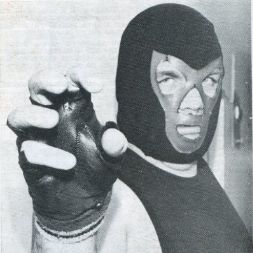 Kevin Cawley was a journeyman of the British wrestling circuit. He worked for many years under many guises, most of them under a mask. His most famous character was The Black Baron, managed by perennial heel manager Charlie McGee. He made two television appearances, both in 1980. He teamed with Japanese visitor Yasu Fuji in a losing effort to Big Daddy (no surprise there) and Chris Adams – yes, the very same Chris Adams who went on to enjoy huge stardom in World Class wrestling in Texas. He was then also involved in an 8 man battle royal won by Giant Haystacks (again, no surprise there, how on earth was anyone supposed to throw him over the top rope?). He also competed as the gimmick-infringing Spiderman, The Zebra Kid (not to be confused with the original masked Zebra Kid, George Bollas) and The Outlaw. British wrestlers often started younger than most other countries, and often ending older than most, and so a British wrestler would have a long career, and this can certainly be said for Cawley.
Cawley was competing as The Black Baron on an All Star Promotions show in October 1992 at the Lewisham Theatre in Catford. The venue is a famous old wrestling venue that played host to several television matches over the years, most famously a Rollerball Rocco v Fuji Yamada (Jushin Liger, pre-mask) world title match. On this night, the show ended with a battle royal. During the match, Cawley collapsed in the corner, having suffered a heart attack. Seconds and officials carried him out of the ring and to the dressing rooms and the match continued, presumably with most of the other wrestlers and the audience unaware of the severity of the incident. Cawley had tragically passed away in the ring at the age of 46.
11. Larry Cameron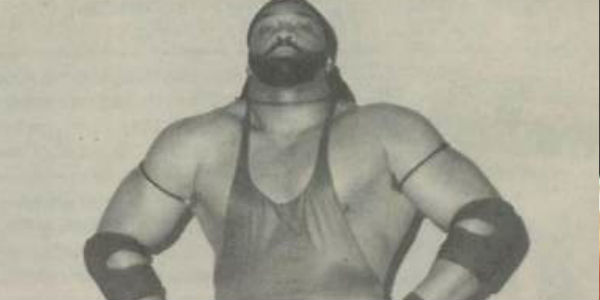 Larry Cameron started his athletic career in the Canadian Football League. A stocky, powerful man, the sport suited him. But after suffering injuries, his football career ended and he turned his attention to professional wrestling, where his large build was again suited to the occupation. Training under Stu Hart alongside another former football player in Brian Pillman, he debuted for Stampede Wrestling in 1985. His no-nonsense, powerhouse style and bulging physique was popular at the time, with the likes of The Road Warriors, Nikita Koloff and Hulk Hogan all gaining great success using this style and image. His greatest achievement in Stampede was defeating Davey Boy Smith for the Stampede North American Heavyweight title in 1989, a championship he held until the company folded at the end of that year.
Cameron flitted between the AWA (which also closed its doors shortly afterwards), WCW (where he was managed by Teddy Long) and New Japan Pro Wrestling. While on an independent tour of Australia, he was spotted by Austrian wrestler and promoter Otto Wanz, who recruited "Lethal" Larry for his CWA promotion in continental Europe. Within a year, he was a champion again, winning the CWA World Tag Team Championship with his partner Mad Bull Buster, Anthony Durante, who went on to find fame in ECW as Pitbull #2.
On December 13th 1993, Cameron was matched against former British Heavyweight Champion, Tony St Clair, himself a veteran of many Japanese tours, at a CWA show in Bremen, Germany. During the match, it became apparent that something was very wrong, as Cameron suffered a massive heart attack in the ring. The referee immediately stopped the match and tried to revive Cameron, but it was to no avail. He was already dead at the age of 41.
10. 'Iron' Mike DiBiase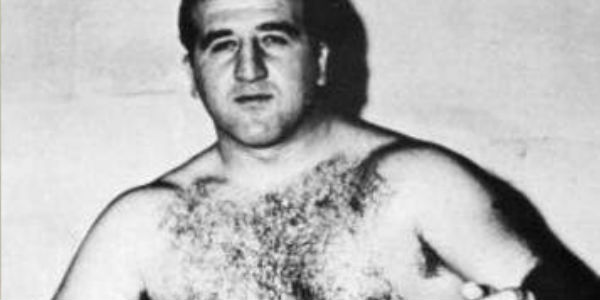 Long before 'Iron' Mike Tyson was even born, there was another 'Iron Mike', Mike DiBiase. If the name looks familiar, it's because he is the patriarch of the DiBiase family. His adopted son, Ted, enjoyed a hugely successful career, most notably as The Million Dollar Man during the WWF's boom period. Ted's son, Ted Jr, also had a brief run in the WWE a few years ago but has since left the wrestling business. Even Mike's wife, Helen Hild (Ted's mother), was a professional wrestler herself. Wrestling well and truly ran in the family's blood.
After becoming the national collegiate amateur wrestling champion at the University of Nebraska, he debuted as a pro in 1950 after only ever watching a handful of professional wrestling matches, DiBiase was already working 45 minute long matches less than one month into his career. It's fair to say that he was a natural. DiBiase travelled the country, visiting different territories and picking up titles throughout his career. He won a version of the World Heavyweight Championship in Los Angeles, as well as the NWA World Junior Heavyweight title in NWA Tri-State (based in the Louisiana and Mississippi region, where Ted would first become a star), as well as countless regional titles.
His most high profile match was a boxer vs wrestler contest with former World Light Heavyweight Champion, Archie Moore. In his final ever fight, Moore triumphed with a third round knockout. Under more conventional circumstances, DiBiase's most legendary match was a Texas Death Match against Dory Funk Sr. It lasted for one hour and 44 minutes, having taken in 16 falls before Funk was declared the winner.
DiBiase's final match was on July 2nd 1969 in Lubbock, Texas, where he took on Man Mountain Mike, who weighed over 600 lbs. DiBiase suffered a heart attack during the match. Harley Race, who was also on the bill, rushed to the ring to perform CPR, and accompanied DiBiase to the hospital in an ambulance, but tragically, DiBiase was pronounced dead on arrival at the age of 45.
In an interview many years later, Ted DiBiase confirmed that his father had a huge cholesterol buildup and was genetically predisposed to heart disease, so while the match itself did not kill him, participating in a wrestling match was his final activity.
9. Owen Hart
Owen Hart's accidental death is, after Chris Benoit, the most infamous death in professional wrestling in the West. The youngest son of Stu Hart, Owen was the most naturally gifted of all the male Hart brothers, all of whom became wrestlers. Trained by his family, he debuted for Stampede Wrestling as a teenager in 1983. He also made several trips to the UK, as Stampede had close links with Joint Promotions, with wrestlers from one promotion frequently touring the other. Owen made two appearances on British television, one as an 18 year old in an international tag team tournament, where he tagged with brother Ross, and the second in 1987 as a much more mature wrestler in an all-time British classic against Marty Jones, challenging for Jones's World Mid-Heavyweight Championship.
In between these two appearances, Hart had also ventured out to New Japan, where junior heavyweights like Jushin Liger, with their faster paced matches, were starting to capture the attention of the Japanese audiences. Hart had a brief tenure in the WWF in 1988-89 under a mask as the high flying Blue Blazer. While a favourite of children and wrestling connoisseurs, he didn't fit in with the WWF of the time, where the heavyweights ruled the land, and soon left for pastures new.
After a very short stay in WCW, where he wrestled just five times on television, a stay in Mexico using the Blazer gimmick, and another trip to England, where he had another British classic in Bath with Danny Collins, he resurfaced in the WWF, where his most famous feud in the WWF came in 1994. Sick of being in his brother's shadow, Owen turned heel and attacked Bret after they had unsuccessfully challenged for the World Tag Team Championship at the Royal Rumble. This led to their all-time classic confrontation at WrestleMania X, and a dramatic cage match which headlined SummerSlam '94. But then, with these two combatants, they were never going to have anything but classic matches really. Bret won the feud and Owen dropped back down the card, mainly competing in successful tag teams with Davey Boy Smith and Yokozuna.
In 1999, Hart 'quit' the promotion in storyline and started competing once more as the masked Blue Blazer. However, this time, in the Attitude era, the righteous, preaching and clumsy Blazer was a pseudo-heel comedy character. He would occasionally descend from the ceiling attached to a zip wire, usually getting stuck a few feet off the ground and needing help to get unshackled. All of this was done as a dig at Sting in WCW. In the midst of WCW's dominance in the Monday Night Wars, the reinvention of Sting as a dark character descending from the ceiling had been one of the sparks of their triumphant ratings.
At the Over the Edge pay-per-view on May 23rd 1999 in Kansas City, Hart was supposed to descend from the ceiling in his full Blue Blazer attire. While a pre-recorded interview played out to the television audience, Hart's shackle accidentally released within moments of him stepping off the catwalk in the rafters. He plummeted approximately 80 feet, landing chest first on the top rope just by the turnbuckle, and slumping into the ring. Fortunately for the TV audience, this footage never made it to air due to the slight delay that live TV is usually broadcast on. The camera panned the audience before cutting to a visibly shell-shocked Jim Ross, who had to inform viewers what had happened, telling them famously that this was not part of a storyline, but was "as real as real can be". Hart was rushed to hospital but he had died, most probably in the ring, from blunt force trauma.
In the aftermath, the WWF was widely criticised afterwards for continuing with the rest of the show. WCW, meanwhile, immediately stopped using a similar zip wire for Sting's entrances, and Martha Hart, Owen's widow, took legal action against the WWF and the manufacturers of the shackle device which had opened accidentally, sending Hart to his death at the age of 34.
8. Emiko Kado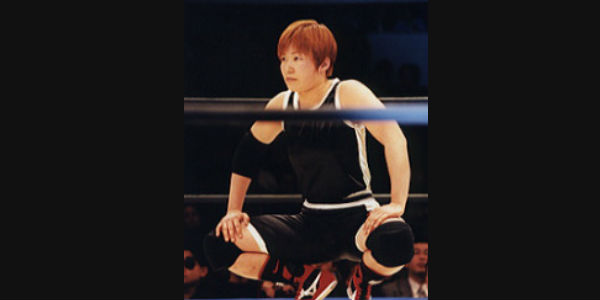 If you've never seen women's wrestling from Japan, then there's something you need to know: it's not like American womens' wrestling. Although they are moving away from it these days with the arrival of people like Natalya, Charlotte and Paige, modern day WWE womens' wrestling has mostly been in the directon of titillation over athleticism. In Japan, it's the total opposite. Much like the mens' wrestling, it's hard hitting action from bell to bell. The percentage of girls who drop out at various points of training is enormous, and you should go out of your way to find a documentary about this very subject called "GAEA Girls".
One person who did survive the training camps was a young lady called Emiko Kado. Debuting for the ARSION promotion, her first match was at their first anniversary show in front of 1550 people at Korakuen Hall in Japan. It was a losing effort, but in Japan, unlike the United States, debuting wrestlers usually come in to little fanfare, wear plain gear and lose every match for a good year or so before being allowed to work their way up the ladder. In fact, Kado lost her next 14 matches as well, meaning that she came into her tag team match on March 31st 1999 with a 0-15 record. On this show in Fukuoka, Japan, she was teaming with Michiko Omukai against the far more experienced team of Mariko Yoshida and Mikiko Futagami. It's also quite common for an experienced wrestler to test a rookie's resolve by not quite pulling their punches and giving them something of a real beating. However, on this occasion, it occurred with fatal consequences.
Kado received a hefty blow to the head resulted in Kado suffering an acute sprained membrane in her brain. She was rushed to hospital but died ten days later of intercerebral bleeding (brain bleed). She was aged just 23 and had been a professional wrestler for just a month and a half.
7. Mal 'King Kong' Kirk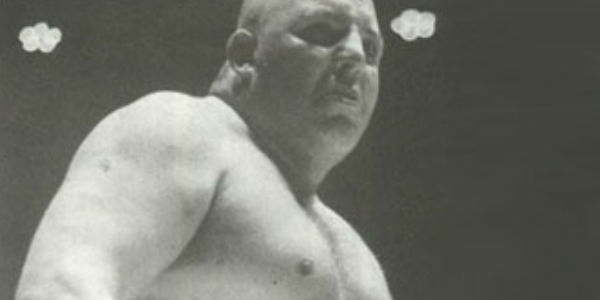 In the Big Daddy era of British wrestling, Daddy, the hero, needed to be fed a number of ugly, brutal looking big villains. As a big man himself at 23 stone, an opponent who was larger than him would mean that Daddy could be in peril (of course, he never was, as he was booked as being invincible, which was one of the factors behind the decline of British wrestling on television). One such opponent was Mal "King Kong" Kirk, a 25 stone hardman from Featherstone in Yorkshire.
Originally a coal miner and then a successful rugby league player for Featherstone Rovers, where he played 38 first team games, he turned his hand to professional wrestling. Originally looking slimmer than he did at the height of his fame, and with a full head of hair, as "Mucky" Mal Kirk, his best achievement was a one fall victory over the legendary Mike Marino at the Royal Albert Hall Tournament  of 1971. After spending the majority of the mid seventies wrestling in Germany, he returned to the UK, having bulked up to 25 stone and now with a shaved head. After being initially called Kojak Kirk, he settled on the nickname of King Kong Kirk due to his now immense size.
Kirk was a fearsome villain, yet outside of the ring he was a gentle giant and a family man. I vividly recall bumping into him in the gardens next to the Brighton Dome in the mid 1980s when I was a small child. My dad had to encourage me to pluck up the courage to go and speak to him, and he was an absolutely lovely man who obviously loved kids (he had two children of his own). And yet, once the show began and Kirk walked to the ring, such was his professionalism and character work, that within seconds, I had forgotten all about our pleasant meeting hours earlier and was booing him with the rest of the audience!
It was opposite his most famous foe, Big Daddy, that Kirk sadly wrestled his last match. On August 24th 1987, Kirk teamed with King Kendo to face Daddy and his nephew Greg Valentine (not to be confused with the American wrestler with the same name) at the holiday resort of Great Yarmouth, in front of 1500 fans. Daddy delivered his signature Big Splash, a move that never looked particularly devastating due to the way he executed the move, but after the pinfall had been counted, Kirk failed to get up and was turning blue. St John Ambulance staff entered the ring and he was rushed to hospital but was pronounced dead on arrival. It transpired that Kirk had a pre-existing heart condition, but one has to wonder why a 50 year old man who weighed 25 stone (350 lbs) was still wrestling in the first place. The death garnered British wrestling some very bad publicity when Kirk's low wage for the night was revealed to the press by his widow, and Big Daddy wrestled on a show the very next day.
6. Luther Lindsay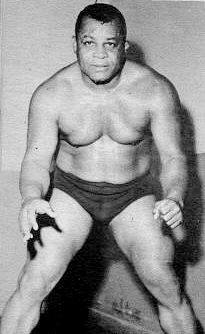 His name may not be familiar to modern day fans. but Luther Lindsay was a groundbreaking pioneer in American professional wrestling. A collegiate amateur wrestling champion and Canadian Football League football player he debuted as a wrestler in 1951. Lindsay was a black wrestler in an era of racial segregation in the United States. At this time, he was only allowed to wrestle other black wrestlers, as dictated by state segregation laws. By 1953, he was billed as the U.S. Negro Heavyweight Champion. However, a few years later, he was able to face a white heel wrestler, Ron Wright, in Kingsport, Tennessee. The National Guard was drafted into the building for extra security as the promoters feared that there would be a riot due to the unprecedented black vs white match up. However, the crowd cheered for Lindsay and booed Wright, the heel. It was a moment that opened the doors for other African-American wrestlers to come into Tennessee and the racial barriers were slowly but surely being broken down.
After facing Lou Thesz on a few occasions for the NWA World Heavyweight Championship, Lindsay was brought into NWA Texas for their first ever interracial match, against Japanese-American Duke Keomuka. This was a relatively safe bet as Japanese heels were prevalent in post-War America and Lindsay was fairly certain of a positive reception. Lindsay moved around different territories throughout the 1950s and 1960s, as was the norm in those days, taking in Portland, Stampede Wrestling in Canada and Vince McMahon Sr's Capitol Sports (the predecessor to the modern day WWE) among others.
Lindsay's last match was on February 21st 1972, in Charlotte, North Carolina, where he took on local wrestler Bobby Paul. After ten minutes, Lindsay scored the winning pinfall after a diving belly splash. However, he failed to get up after delivering the move. He had suffered a fatal heart attack upon impact and died on top of his opponent.  Lindsay was taken back to the dressing room where he was declared dead shortly afterwards at the age of 47.
5. Plum Mariko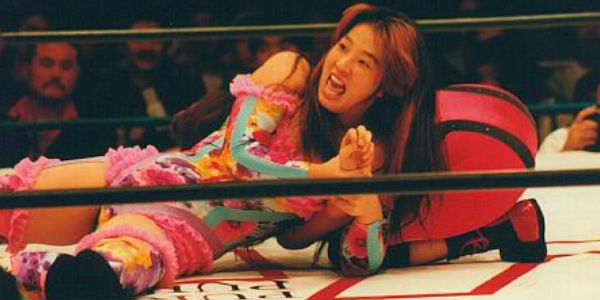 As we have previously established, Japanese womens' wrestling is hard. Very hard. The wrestling style is very physical, with lots of hard hitting moves executed in every match. The ring is also very hard, as you can see in the above video. There is nowhere near as much give in their rings as in a western wrestling ring.
Plum Mariko was an original member of JWP, the Japanese Womens' Pro-Wrestling promotion and made her debut aged 18 at Tokyo's Korakuen Hall. Mariko herself was a renowned submission based wrestler who competed in a 'shoot style' (similar to Gary Albright's style in UWFI), who invented the very painful looking 'Stretch Plum' submission manoeuvre. The weekend of August 15th-17th 1997 was earmarked as a sad occasion already, due to the retirement that weekend of Candy Okutsu, who was retiring before her time due to a persistent bad problem.
In the weeks leading up to this weekend, people around Mariko had noticed that things were not quite right with her, She'd been forgetting finishes to matches, forgetting to save her partner in tag matches (a prime part of the storyline of Japanese tag team matches, more so than western style), and not being able to remember longer sequences. She had suffered multiple concussions in the past and these memory problems were blamed on them. Going into the weekend, she complained of having terrible headaches, but refused to miss a match.
On August 15th 1997, she teamed with Command Bolshoi to face Mayumi Ozaki and Rieko Amano in a tag match im Hiroshima. Ozaki used one of her favourite manoeuvres, the Liger Bomb (which you can see on the video above – don't worry, the video is NOT of this final match) to pin Mariko. Mariko did not get up after the move, but this was not unusual. It was quite common for a beaten wrestler to act knocked out to sell the impact of the move. However, Mariko alarmingly started snoring, which is never a good sign and is often indicative of a gravely serious situation. She fell into a coma, never regaining consciousness, and died in hospital in the early hours of the next day, aged just 29. She became the first Japanese wrestler to ever die from injuries suffered in a wrestliing match.
It transpired that multiple concussions and cumulative injuries had resulted in Mariko sustaining an abscess on her brain, which resulted in fatal brain damage. The show the next day went ahead as planned. However, what was originally intended to be a show celebrating Plum Mariko's 11th anniversary as a professional wrestler became a tribute to her, as JWP President Masatoshi Yamamoto had the awful task of announcing her death to the audience at the start of the night.
4. Mitsuharu Misawa
WARNING: The video below shows the immediate aftermath of Misawa's death in the ring, which some readers may find distressing.
Mitsuharu Misawa was a bona fide legend of Japanese wrestling. It is no exaggeration to say that his death would be the equivalent of Ric Flair or Hulk Hogan passing away inside the ring. A very good amateur wrestler, he turned pro with All Japan Pro Wrestling, the promotion he was a huge fan of as a youngster, in 1981. In 1984, Misawa's name disappeared from AJPW bills and a new wrestler, Tiger Mask II, was born, with Misawa under the mask. He had huge boots to fill, as the original Tiger Mask, Satoru Sayama, had been he first wrestler to popularise junior heavyweight wrestling in Japan. Under the mask, Misawa feuded with the likes of Dynamite Kid and Chavo Guerrero Sr, and in April 1990, he fought Bret Hart to a 20 minute time limit draw at the WWF/AJPW Summit 1990 show at the Tokyo Dome. Later that year, during a tag match, he dramatically got his partner, Toshiaki Kawada, to rip his mask off and continued wrestling, where he was immediately identified by the commentators as Mitsuharu Misawa.
Misawa climbed the ladder of AJPW and won a total of five Triple Crown championships. He established himself as the top star of AJPW throughout the 1990s, competing in many hard-hitting five star classics, particularly against his old tag partner Kawada. After AJPW President Giant Baba died in 1999, Misawa took over, but fell out with Baba's widow and was removed from his position the following year. This led to Misawa forming his own promotion, Pro Wrestling NOAH (representing the journey away from AJPW as per Noah with his ark), where he took the vast majority of the AJPW roster with him. With a green ring canvas, the colour of Misawa's tights, this was undoubtedly his baby.
Pro Wrestling NOAH soon became the number one promotion in Japan, mainly thanks to the consistently high quality of the matches. However, these matches took their toll on each wrestler's body and the cracks began to show. Headliner Kenta Kobashi's body started to fall apart and then he contracted cancer. New headliners like Takeshi Morishima and Naomichi Marufuji, were not really taken to heart by the NOAH fans. The main title in NOAH, the GHC (Global Honoured Crown) World Heavyweight Championship, was initially won in a tournament by Misawa, and throughout NOAH's history, much like John Cena in the WWE, the title would always return to him when an attempt to create a new headliner failed. By 2009, Misawa wanted desperately to retire. Years of cumulative injuries from the hard hitting Japanese style were taking their toll on his body, but the Japanese culture was to never complain and just get on wth things. Plus, NOAH was not in a position financially for Misawa to retire. Without him, audiences would drop and with no guaranteed headliner to replace him, he had to carry on.
On June 13th 2009, Misawa teamed with his protege Go Shiozaki to challenge GHC World Tag Team Champions Bison Smith and Akitoshi Saito in Hiroshima. Misawa took a belly to back suplex from Saito, a move that he would have taken thousands of times before. However, on this occasion, Misawa stayed down on the canvas. A team of medics worked on him as the roster all emerged from the dressing room to surround him. Women in the audience were in tears as the crowd chanted, "Misawa! Misawa!" in an attempt to rally their hero. But it was all to no avail. Misawa's death not only shocked the wrestling world, but Japan as a whole and his death in the ring was mainstream headline news.
Although the official cause of death was never released publicly (a Japanese law enables the cause to be kept private if requested), it was widely believed that Misawa suffered a major injury to the cervical vertebrae, which connects the brain to the spine, which led to cardiac arrest and his death in the ring at the age of 46. His death led to calls for more regulation in Japanese wrestling, but this never came about. Although still operating today, Pro Wrestling NOAH has never really recovered from the shocking death of their founder and figurehead.
3. Oro
WARNING: The video above features the immediate aftermath of the incident described on this page, which some readers may find distressing.
In Mexican Lucha Libre wrestling, the masked wrestler is king and the vast majority of 'luchadors' at least start their careers under a mask. Whether they finish it still with their mask intact is another thing entirely. Jesús Javier Hernández Silva was a young man who wanted to follow in his father's footsteps and become a luchador. Both Jesus and his brother Esteban became professional wrestlers, initially against their father's wishes. Jesus took up the name Oro (meaning gold in Spanish), wearing a black and gold mask, while Esteban became Plata (silver), wearing a mask that was identical except that the gold was replaced with silver. They were joined by a Lucha veteran who went under a new mask as Platino (Platinum) to form a trio called Los Metalicos (The Metals) to compete in the six man tag matches that are the staple of Lucha Libre.
Success came quickly to the team, and one year after their debut, Los Metalicos won the Mexican National Tag Team Championships. Oro also caught the eye of Japanese veteran Gran Hamada, who invited him to travel to Japan and work for his new promotion, which fused Japanese style and Mexican style. Oro even teamed up with the legendary Mil Mascaras and Ultimo Dragon. Upon his return home to Mexico, he was being groomed for singles stardom in his native EMLL promotion. In May 1993, the foundations of this push were laid when he won his only singles title, the NWA World Middleweight Championship, a title later held by Ultimo Dragon, Chris Jericho and Mistico (Sin Cara).
On October 26th 1993, Oro was featured in a six man tag match, teaming with Brazo de Plata (not to be confused with his brother, Plata) and La Fiera against Kahoz, Jaque Mate and Dr Wagner Jr. Oro had said ahead of the match that he wanted to take a dramatic looking bump on his head to help build the storyline of the match. During the match, Kahoz clotheslined Oro, who, as planned, span around and landed on his head. Kahoz attempted to pick him up, but his body had gone limp. He collapsed and his pulse faded. As he lay on the floor at ringside, the match continued without him, as the other luchadors just assumed he had been knocked out. He was taken out on a stretcher while his brother shouted to him to not fall asleep and maintain consciousness. However, Oro died before he could even be placed into an ambulance. He had passed away, with his death believed to have come from a brain aneurysm aged just 21.
His brother Plata continued to wrestle, but took up the Oro mask and wrestled as Oro II in honour of his brother. In 2011, his son, the original Oro's nephew, started wrestling as Oro Jr, ensuring that the name of Oro contnues to live on in Lucha Libre.
2. Moondog Spot
WARNING: The video above is taken from local TV news reports the following day and briefly shows the incident described below, which some readers may find distressing.
Larry Booker was a veteran of the wrestling industry who had two distinct periods of his career under different gimmicks. As Larry Latham, he was able to compete in rival promotions in Tennessee, in Nashville and Memphis. Here he formed the vicious heel tag team of The Blond Bombers with Wayne Farris (who later found worldwide fame as The Honky Tonk Man in the WWF). They became widely acknowledged as the first people to popularise what later became known as hardcore wrestling following their wild concession stand brawl with Jerry Lawler and Bill Dundee in Tupelo, Mississippi.
Booker disappeared from wrestling for several years and re-emerged, a lot heavier, under a new gimmick of Moondog Spot, part of the interchangeable Moondogs stable that featured in Memphis and then in the then WWWF. In fact, Moondog Spot replaced Moondog King as part of the team while they were WWWF World Tag Team Champions in 1981.With his ruffled long blond hair, straggly beard, large gut and tattered jeans, while carrying a large bone to the ring (which was often used as a weapon), he was a sight to behold.
Spot even made it onto one of the WWF's first ever ventures into pay-per-view in November 1985 at the Wrestling Classic tournament, where he defeated Terry Funk before losing a battle of the canines against The Junk Yard Dog. He was still wrestling on the independents in 2003, and had even had a brief stay in TNA that year. On November 29th 2003, on a show to celebrate Jerry Lawler's 54th birthday that day at the famous Mid South Coliseum in Memphis, The Moondogs (Spot and Puppy Love, another addition to the Moondogs) were featured in a four way concession stand battle royal with The Rock 'n' Roll Express, The Lifeguards and Alan Steel & Mike Money. It was a typical Memphis brawl, during which fans noticed that Spot was slumped in the corner, not moving. Everybody in the ring just assumed that Spot was selling a weapon shot, when in actual fact, he had suffered a heart attack in the ring. Once his partner realised that something was wrong, he went to check on him and the match went straight to the finish. The other three teams hastily left the ring, leaving the Moondogs, their manager and medics in the ring, as the audience was asked to stay in their seats and were told that this was not part of the show. Other wrestlers came out and Spot was wheeled away on a gurney as the audience applauded. An intermission was called, during which the audience were told that he was still breathing.
The show continued, and after the main event, it was announced that Spot had died and a ten bell salute and silence was held for him. He was 51 and had been suffering from diabetes for some time. Again, the lack of regulation in independent wrestling meant that an overweight man in his 50s with existing health issues was allowed to wrestle in a physically strenuous environment.
1. Jeanette Wolfe
In the middle of the 20th century, womens' wrestling was gaining in popularity in the United States. Its undisputed world champion at the time was Mildred Burke. While she was admittedly married to the promoter of womens' wrestling, Billy Wolfe, she was, from all accounts, an unbelievably tough woman who would often beat up male wrestlers, and was not to be messed with.
At the beginning of 1951, the couple adopted Janet Boyer, an 18 year old girl from Minnesota who they intended to groom to be Mildred's replacement as world champion when the time came for her to hang up her boots. They gave her the ring name of Jeanette Wolfe. On July 28th 1951, just six months into her professional wrestling career, she wrestled two matches on a show in East Liverpool, Ohio. A wrestler fighting twice on the same show was not uncommon at the time. Her first match was a singles contest against Ella Waldek, which Wolfe lost after being flung to the canvas with a bodyslam. After the match, she complained of having a "bursting headache", but she still came out for her second match, a tag match with Eva Lee against Waldek and Mae Young (yes, that Mae Young). Early on in the match, she made an unplanned tag out to Lee and promptly collapsed on the ring apron, holding onto a rope still. She was rushed to hospital but never regained consciousness and died aged 18, just months into her career. An autopsy determined that she had suffered a traumatic rupture of the stomach and a blood clot between the brain and its lining (brain haemorrhage). Either injury could have resulted in her death. It also later emerged that Wolfe had been complaining of headaches for weeks, but these complaints had been ignored.
Although her death was ruled an accident, police initially arrested all of the other three participants in the match with a view to charging them with manslaughter but they were all eventually released without charge. In a eery turn of events, Wolfe's death led to Waldek becoming something of a macabre special attraction, with crowds flocking to see her and chant "murderer" at her. Waldek herself wrestled for another 20 years but wrestling also took its toll on her body: a kick that she received to the solar plexus meant that she was unable to have children.