A nasty botch, a dream tag team, and a hometown hero.
Of all the cities WWE visit in the UK, you'd expect Newcastle to be one of the most vocal. The North East of England is famed for its vociferous football support, and the people of Newcastle are stereotypically considered a passionate, hearty bunch. This time around, the volume dial was given an even further twist by the prominence of local boy Neville, who competed in front of his family in an adrenaline-pumping homecoming.
Admittedly, Newcastle was given the short end of the stick with regards to both WWE's tour arrangements and various absences. No Cena, no Orton, no Rollins and no New Day – but full credit must be given to the various wrestlers stepping up to fill a very big set of shoes.
There was a definite sense that the roster was letting its collective hair down, particularly after completing all the high-pressure work (namely Monday's episode of Raw, and Tuesday's SmackDown tapings). However, this didn't result in a slack show – a lot of the action was actually very impressive. It instead led to exactly the sort of fun feel you'd expect from a house show, with far more crowd interaction and laugh-out-loud than a televised show.
10. NevilleMania Is Running Wild
Wisely, WWE sent out Neville first, which lead to a monstrous pop from his hometown crowd. He and Stardust worked a very playful match, with relatively little in the way of eye-popping spots (excluding, of course, Neville's Red Arrow – which looks even more stunning live).
Instead, they ramped up the showmanship, stealing one another's signature taunts, interacting with the crowd, and even stopping for a mid-match promo – in which Rhodes decided to call out Neville's actual mother in the front row.
Fittingly, the Geordie boy picked up a well-received victory.
9. Finn Balor Is Set For Big Things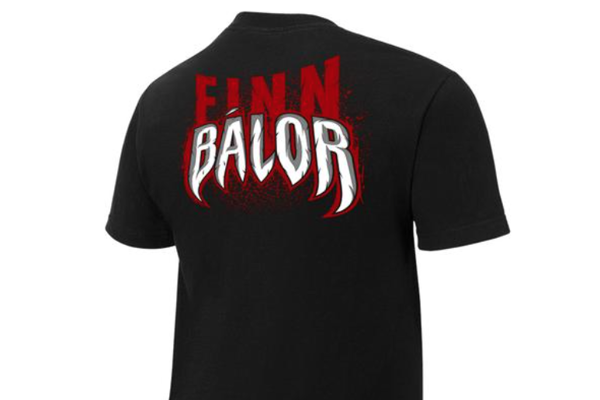 Not so much an observation from the show itself – rather a noticeable feature of the merchandise stand – was the fact that Finn Balor's "Balor club" t-shirt was featured very prominently. The current NXT Champion didn't appear at the show, but found his merch in prime position alongside Roman Reigns' gear.
This could be a very key indication that big things are in store for the Irishman. He has demonstrated his in-ring credentials many times over in developmental, and could well be set for a main roster debut.
8. Damien Sandow Can Work A Program With Anyone
One of the biggest surprises of the show was the appearance of Damien Sandow, appearing as one half of a babyface tag team alongside similarly seldom-seen midcarder Fandango. The pair faced off against the job-tasted pairing of Adam Rose and Heath Slater, in a predictably silly encounter.
Importantly, though, Sandow proved again that he can convincingly work a program with just about anybody. He certainly has passable in-ring skills, and seems capable of playing various personas. He has already helped boost the careers of both Cody Rhodes and The Miz, who could have found themselves in free-fall were they not paired with Damien.
Here he showed just as much hip-swivelling flamboyance as Fandango himself, leading to a highly entertaining bout with a lot of laughs. The faces won, of course.
7. Wade Barrett Is Fantastic
Anyone who pays a little extra attention to 'King' Barrett will know that he excels at doing all the little things, galvanising his status as one of the most convincing old-school heels on the roster. In Newcastle he was in full pantomime-villain mode, snapping at the crowd, making a few regional jabs at the locals, and generally being as detestable as he possibly could have been.
Here he was the star of a US Championship match against fellow challenger Jack Swagger and reigning champion Alberto Del Rio. Swagger gained a surprisingly positive reception, given his relatively lowly position on the card and recent absence – a reaction that must be partially credited to the effectiveness of Barrett's heelwork.
Del Rio certainly played his part too, but unsurprisingly focused on delivering quality in-ring action. He retained his title and celebrated with the Mexamerican flag – although Zeb Colter was nowhere to be seen, for this leg of the tour at least.
6. Los Matadores Aren't Repackaged QuiteYet…
Ever since Los Matadores' last appearance on television – which saw Diego snap and ruthlessly attack El Torito – there have been rumours of a repackaged gimmick. However, they appeared unchanged in Newcastle as part of a three-way elimination tag match, facing off against the Ascension and the Lucha Dragons.
We'll get to that match slightly later, but Los Matadores' involvement led to the most bonafide 'house show' moment of the night, as 'Bad To The Bone' hit the speakers and El Torito charged out to serve up some lucha-based revenge.
He hit a series of very impressive headscissors and hurricanranas on his former friends, while we all appropriately lost our minds in the stands. It was an incredibly silly moment – and something you'd rarely see on an average episode of Raw – but still very entertaining.
5. Becky Lynch Is Better On Her Own
It was a little disappointing to learn that Becky Lynch was to be the leading babyface diva on this half of WWE'S UK tour, but her performance actually left me feeling quite harsh. When away from the considerable shadow of figures like Charlotte, Paige and the Bellas (wrestlers who have had a lot more time and direction invested in them), Becky stands out as a great natural face – and a far more charismatic diva than she seems on Raw and SmackDown.
Her surprise partnership with Bayley may have been spoiled for those who checked the results of earlier shows on the tour, but it still came across as a legitimately exciting moment. Bayley came out rocking the NXT Championship, and got a bigger reception than many members of the main roster. Her NXT days are surely numbered…
The duo picked up a feel-good victory over Sasha Banks and Naomi, and it's worth mentioning that The Boss drips with charisma as much from a distance as she does on TV – although there were disappointingly few "we want Sasha" chants.
4. The Lucha Dragons Have A Great Night…
Sin Cara may have become something of a laughing stock for his occasional tendency to botch, but both Lucha Dragons put on the slickest in-ring performance of the night, absolutely flying around the ring en route to a victory over the Ascension.
The pair also pulled off the most impressive single spot of the night, an innovative between-the-legs suicide dive which popped even the most sceptical of fans in the arena. These performances, coupled with Kalisto's impressive showing on this week's SmackDown, could force WWE to sit up and pay attention.
3. …But The Usos Certainly Don't
A strong argument can be made to suggest that the Lucha Dragons have found themselves shoved down the pecking order in favour of the returning Usos – but Jimmy and Jey didn't exactly justify their superior standing in the tag division here.
One of the pair was responsible for the most clear botch of the night, losing his grip on a routine hop to the ring apron and spilling nastily to the outside. It was impossible to actually tell which Uso made the mistake; weirdly, they both had their faces painted on the same side. In fairness, it worked. Nobody knows who to point the finger at!
As a side note, the reception for their six-man tag partner was surprisingly unanimous. Ryback came out like an all-conquering hero, directing the crowd in many "feed me more chants", and generally cutting a far more confident figure than he does on television.
2. Reigns Is The Future, Whether We Like It Or Not
There were a lot of disappointed young faces when it became clear that John Cena wasn't turning up, but Roman Reigns seemed to make up for it. He certainly received the biggest reception of the night, and generally had the crowd in the palm of his hand throughout. He's definitely Cena's heir, proving immensely popular with the same key demographics.
Roman's match was the main event, a no-DQ contest against Bray Wyatt. The pair certainly weren't tempted to go easy away from the television cameras, and tore into one another with kendo sticks, tables, ring steps and chairs.
It was a satisfyingly explosive match to send the crowd home happy, and even came across as almost a PPV encounter at times (both men kicked out of numerous big moves, including a big table spot each).
1. WWE Could Totally Pull Off A Brand Split
If there's one general lesson to take away from the show, it's that WWE have far more talent on their main roster than it may initially seem – enough that the lack of Cena, Lesnar, Rollins, and everybody on the other half of the UK tour didn't matter too much.
Rarely-utilised talent such as Fandango, Sandow and Adam Rose all proved their worth, while oft-criticised superstars like Ryback and Becky Lynch were able to shine on a smaller stage. WWE needs to find a way to maximise the potential of their deep roster, and a brand split could well be the answer – especially with a crop of immensely talented NXT workers set to break through at any given moment.